Home

Winston-Salem Sports & Social Club
WORK HARD PLAY HARD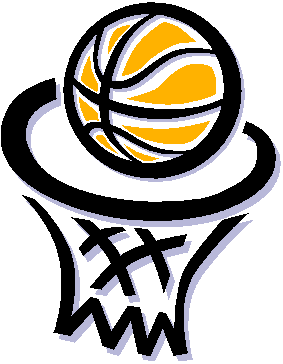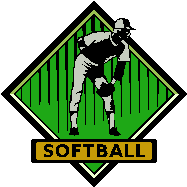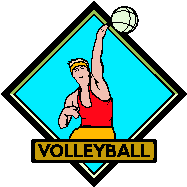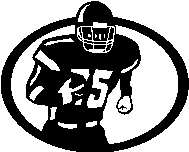 The WSSSC offers exciting social activities and athletic events to new and local professionals in the growing Winston Salem area.
WSSC Brochure (printable version)
WSSC Informal Flyer
---
WHAT IS THE WSSSC?
The WSSSC is an old idea with NEW energy. The focus of the WSSSC is to offer the Triad a DIFFERENT outlet for newcomers and long-time locals who have found it difficult to network with people of similar interests (sports and social events for example).
Unlike other local organizations, the WSSSC are active professionals who live by the motto "Work Hard, Play Hard". WSSSC promotes meeting people and having fun on the courts and fields, as well as celebrating in style after a long hard workweek.
Whether its playing flag football in the fall, softball in the spring or partying at one of the monthly social events, the WSSSC will bring the Triad alive with social events for everyone..
---
WHAT DOES THE WSSSC OFFER?
The goal of the WSSSC is to offer year-round co-ed sporting activities, as well as monthly social events.
During the sport seasons teams will be registered with the WSSSC and teams will be formed entirely by WSSSC members. All fields, courts, and officiating will be arranged by the WSSSC and associated costs will be covered in team entry fees (see "…How Much?" section). All you will need to worry about is who will have Triad-wide bragging rights!
Monthly social events will be themed to the season. Some events will be "Roadtrips" which will include transportation, tickets, food, & beverages. Other events will be held locally. These events are open to all members, not just those who play sports.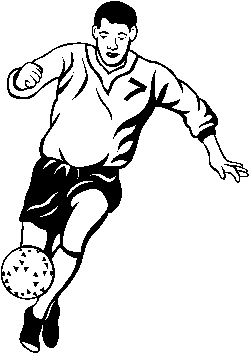 ---
WHAT SPORTS, WHAT EVENTS?
Below are several seasonal sports that will be offered, as well as several monthly events that are in the works.
Seasonal Sports
Flag Football
Soccer
Softball
Basketball
Volleyball
Just to name a few…
Monthly Social Events
March Madness Party*
St. Patty's Day Bash*
Carolina Panthers game
Carolina Hurricanes game
NASCAR - The Winston
Wake Forest games (Football & Basketball)
Just to name a few…
*These are the inaugural WSSSC events planned for March '04
---
WHEN DO THINGS START?

It is strongly suggested that you attend our monthly informational meetings to find out when events start and how the sports schedule shapes up. A notice will go out to the mailing list to inform members when and where the meetings will take place.

Social events are scheduled to start in March and run monthly. The sports schedule is slated to begin in the spring with the first WSSSC games to be played in the May timeframe. Informational meetings will continue to be held throughout February, March, & April to prepare for the first WSSSC sports season

.
---
LET'S GET TO THE POINT…HOW MUCH $$$$???
Membership is FREE. No obligation, no monthly fees, and no annual fees. The WSSSC is self-funding. What this means is that all expenses for sports and social events will come from the membership on an as needed basis. In other words, you pay as you go.
For sports, the WSSSC will arrange for each team entered in a sport to pay for the cost of fields, courts, & refs (should be a minimum amount for the entire scheduled season of a sport). These amounts will be figured out prior to team signups. Social events will have a "cover" charge or "ticket" price to attend. This will pay for the venue (bar or restaurant), tickets to events, food, & beverages. In most cases, the social events will be discounted at "group rates", so the more participates, the cheaper it will be!
---
HOW DO I JOIN?
Joining is easy. Just sign up during a WSSSC informational meeting, or e-mail the WSSSC at
wsssclub@yahoo.com
You will be put on a mailing list to receive e-mail event updates and membership news.
---
BUSINESS OPPORTUNITIES
If you or someone you know in the business world is interested in helping the WSSSC with some free resources (monetary or materials/equipment) in return for some great publicity & free marketing, please let us know. We are seeking future event venues; group discounted ticketing to local sporting events; financial support for field, referee, & equipment costs.
In return, businesses will have the opportunity to have all our members as potential customers. Nothing like having a bunch of hungry (and VERY thirsty) people stop by after a great game of softball, not to mention where they may go afterwards! Businesses not in the food & beverage market can enjoy the benefits of promoting products and services on the backs of T-shirts, or by presenting at one of our meetings. It's a win-win for everyone!
Meet the members of the WSSSC at any of our informational meetings and ask how you can help. If you are interested, just by reading this booklet, than e-mail your business name and contact information to: wsssclub@yahoo.com
Winston Salem Sport & Social Club
Winston Salem, NC 27103
Phone (336) 765-8087
wsssclub@yahoo.com

______________________________ End of Page ______________________________